"Deathletter" by [di: unru:]
Deathletter by [di: unru:] / Deathletter / Typewriter 7" / Un Records / 2013 / Germany, Finland
Here's something new by a Finnish group with some reinforcements from Germany. The band's debut 7" is limited to 300 copies and it has the coolest sleeve design ever.
First of all, there's a typewriter and a lyrics sheet you can draw out…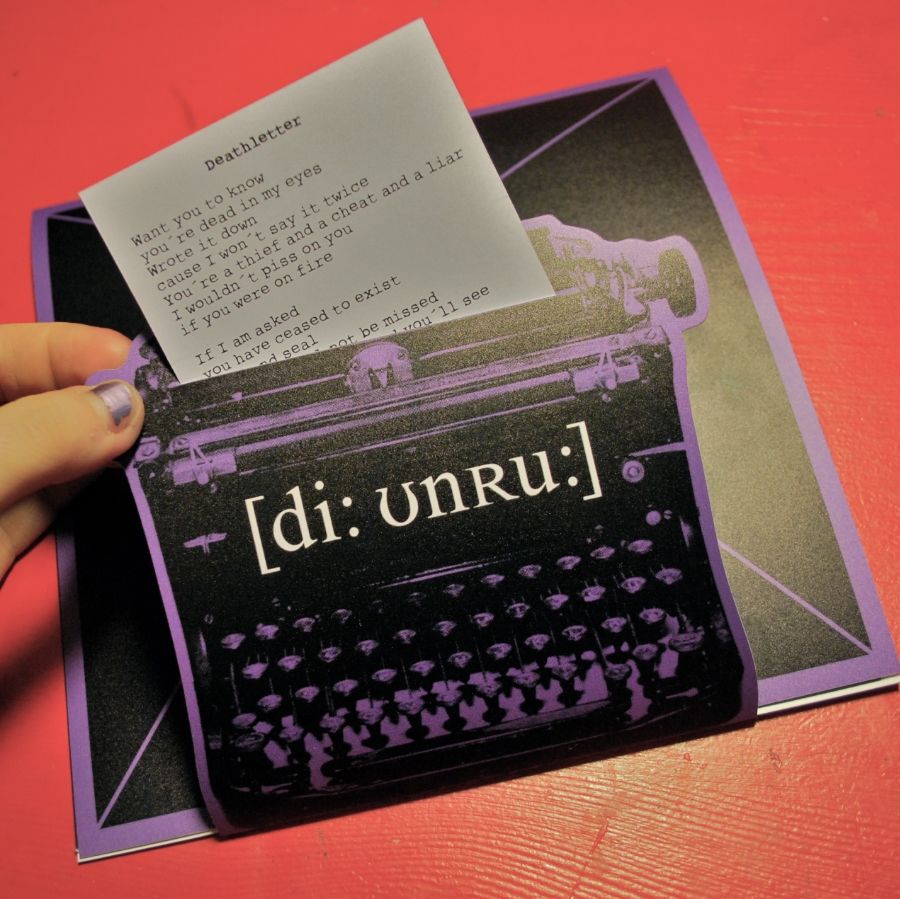 … And it opens up like a letter!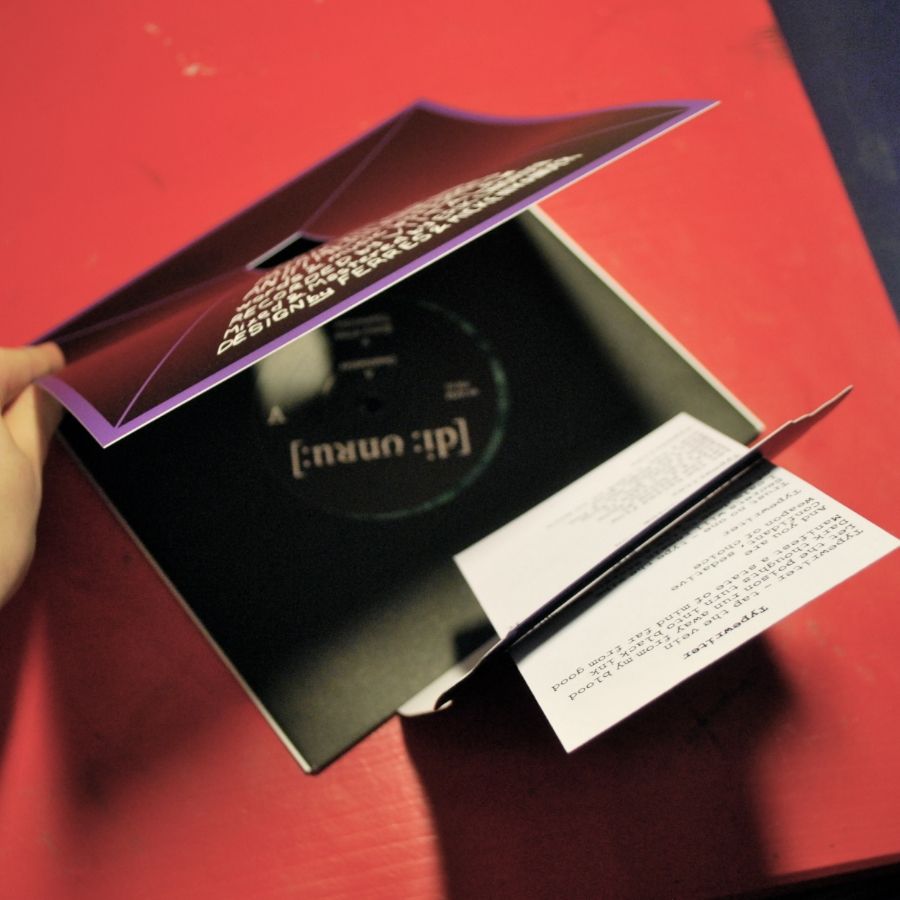 Such wow. I am overwhelmed. 
~ neopatra